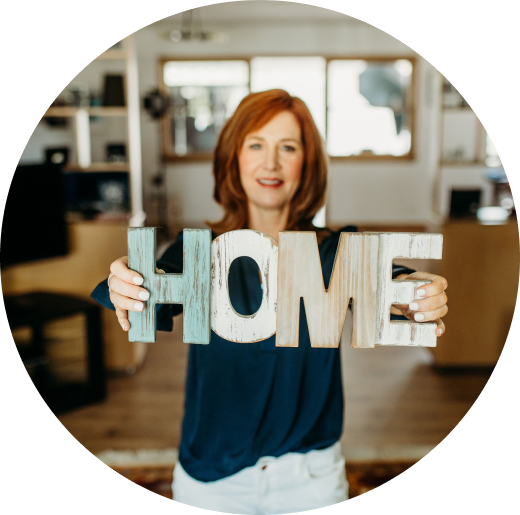 Make a Better-Informed Decision Regarding Your Marital Home
Divorce can be a challenging journey. I understand the unique complexities it brings. As your dedicated mortgage expert, I am here to simplify the process. Let's work together to ensure your mortgage decisions are effortless amidst the changes your separation may bring. With my guidance during this critical phase of your life we can confidently navigate the path ahead, secure financial stability, and enter a brighter future.
About Tami Wollensak
Tami Wollensak, a 25+ year veteran of the mortgage industry, has experience working in multiple roles and facets of the industry. She has discovered her true passion in helping divorcing individuals navigate their home equity solutions while going through the most challenging time of their life.
Tami has earned the certification as a Certified Divorce Lending Professional (CDLP®). This specialization provides her the ability to identify potential gaps in the agreement that cannot be met during the mortgage process. Tami works with her client's attorney, mediator, or financial advisor to help guide them through all the options available to ensure a successful outcome regarding the divorcing couple's real estate.
As a mortgage Loan Originator, Tami's goal is to educate her clients, take the mystery and anxiety out of the mortgage process, and provide a sense of security and peace to each of them.
Tami is dedicated to delivering not only top-notch service, but incredible rates and programs to fit all her clients' needs.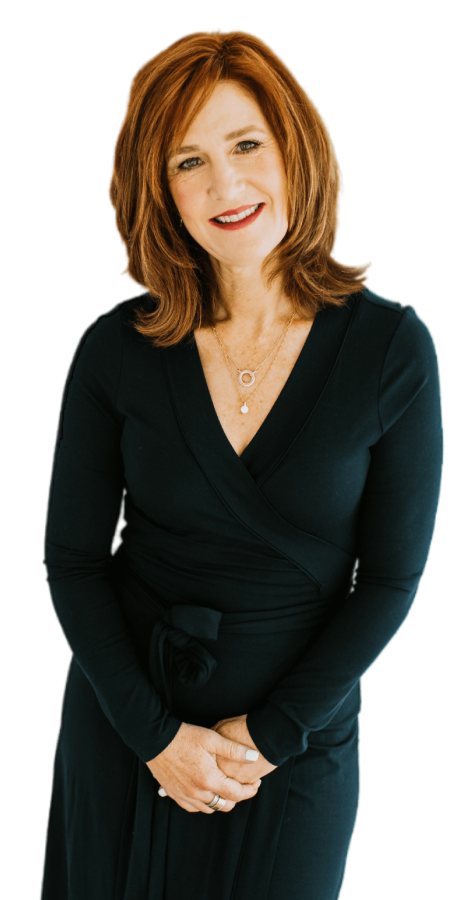 Business advisors are key—that's why when it comes to client selection, we're choosy. We want to give each of you the time and guidance you deserve. Whether you're seeking to build your support team or looking to gather information, call us today. Together we'll create and refine your plan for success. We can guide you to a group of professionals to help you gather the information you need so you do not have to make the decision alone.
Tami was a pleasure to work with. She was patient with questions, always pleasant, and provided clear and concise explanations about the loan process. Tami is very knowledgeable on the topic of divorce and how that can affect loan options. I would definitely refer friends and family to Tami in the future.
~ Krista R
Being a business owner, my finances aren't straightforward. In the past I found myself scratching my head with prior firms as I knew I should easily qualify but the broker was not equipped to analyze my account in a way that was efficient causing mountains of work and delays in processing. Fast forward and add that I am going through a divorce and the prospect of getting a new mortgage could have become a daunting task. Tami at Oak Leaf Mortgage made this process simple and easy, only needing what was necessary to evaluate my qualifications and guiding me step by step thru the process. Tami and Oak Leaf were wonderful to work with and their firm delivered as promised. I would highly recommend them especially if you have complex finances or life situations.
~ Carl S
As a Collaborative Lawyer, I pride myself on putting together teams so that my client (and the whole family) can build a healthy future once the divorce is over. Tami brings a wealth of knowledge and compassion to the table. Recently, I had a case where the couple had worked out all of the terms of their divorce amicably. And - I saw an opportunity to create an even better result based on information that Tami had shared with me. We brought her into the case and now - the couple is even more satisfied.
Thank you, Tami, for who you are and how you help!
~ Theresa K.
I feel privileged to have had the opportunity to work with Tami. I was referred to her by our mediator in the divorce process. Though 50% of marriages end in divorce, when it happens to you, it's all new and daunting. Despite having a professional career, I did not take on the responsibility to care for the finances of our home, as I focused on our children and my vocation. Hence the process of learning this responsibility has been steep. Making a decision to keep or walk away from a marital home is difficult as it's not just the structure, it's the community you built for yourself and your family. Tami has walked me through every step of the process, while answering any questions I had without judgement. She provided a visual for different scenarios in owning our marital home which gave me clarity. She is professional, kind, approachable, and feels genuine. I am grateful our paths crossed.
~ AniVT
My divorce brought so much uncertainty and a to-do list a mile long. None of which I was ever prepared for. I contacted Tami to refinance my home. She walked me through the process each step of the way, watched the mortgage rates and went above and beyond to get me a good rate. More than that though, she saw that early on I was struggling and gave me words of encouragement. Simple words from someone on the other side of divorce, but they meant so much!
~ Kara M.
Im a realtor who works both in the tradiitonal real estate field and am also active in the divorce real estate area as a Certified Divorce Real Estate Expert. Tami is exceptional in working with all kinds of buyers. I know my clients are in great hands working with Tami. She is informed of all aspects of lending and is a caring individual towards her clients. I highly recommend Tami Wollensak as your lender.
~ Kathryn H
Tami's experience and patience as I moved and relocated across country cannot be stressed enough. Often times during this process I was asked by several people in the DC area how the loan portion of my home buying was going. Tami is a pro and a champion of the buyer. I would suggest her and her team to anyone - and I do!
~ Omar M.
Tami and her team have helped me with several mortgages. Aside from her being a family member, her and her team never fail to give the best service and programs. I would not hesitate to refer her to my friends and colleagues.
~ Jim W.
My experience with Tami was invaluable and truly a joy. She made the process smooth and stress free. I felt completely at ease working with Tami, and enjoyed our communications.
~ Julie M.
I met Tami under challenging life circumstances and looking back, we couldn't have been in better hands. Tami was able to deliver a favorable lending outcome for our family and was a pleasure to work with. She leverages her personal and professional experiences which give her the credibility and insights many other lenders aren't capable of. 5/5 stars.
~ Paul A.
The knowledge, advice and services that Tami provides to individuals going through one of the hardest times of their life, is so needed. Highly recommend letting her guide you through your real estate division decisions so that you make well thought out decisions for your future
~ Michelle S.